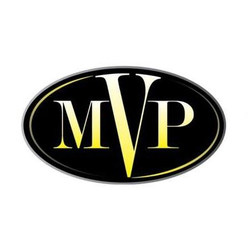 Front Entrance Monitor
Sorry, this job has expired.
Saint Louis, MO
$22,000.00 – $24,000.00 Annually
Front Entrance Monitor
at MVP Health Solutions

Job description
Have you always wanted to get your foot in the door in the Health care industry? This is the perfect opportunity! Join the MVP TEAM as a Front Entrance Monitor for our Healthcare and Hospital facilities in St. Charles and O'Fallon area.

You will the first impression for patients, visitor, and employees.

Your responsibilities will be to greet the incoming person, screen the guest with a series of questions, take a temperate, and request the patient, visitor, or coworker to complete hand hygiene.

The entrance monitor is also responsible for recording data at the entrances, triaging questions from visitors and patients, and providing directions as needed.

The position is not limited to a specific location. While they will primarily serve at the originally requested location, they may be requested to travel to other healthcare and hospital locations as needed.

Current Hiring Locations:
Chesterfield
Creve Coeur
Zumbehl
O'Fallon
St. Charles

Education: High school or equivalent.
Licensure: Valid driver's license.
Experience: Non-licensed clinical experience preferred but not required
• Ability to present self in a highly professional manner
• Ability to maintain a positive attitude.
• Ability to communicate with customers, patients, co-workers and other departments with professionalism and respect.
• Ability to maintain a professional relationship with all coworkers, vendor representatives, supervisors, managers, customers, and client representatives.
• Ability to provide clear directions and respond accordingly to employees.
• Ability to use a computer.
• Ability to use all relevant electronic and communication devices.
• Relies on judgment to plan and accomplish goals.
• Considerable knowledge of a variety of customer service/hospitality concepts, practices, and procedures.
• A certain degree of creativity and problem-solving abilities is expected.
• Able to multi-task
• Ability to maintain confidentiality.
• Ability to follow and articulate directions
Physical Requirements:
• Ability to work in a standing position for long periods of time.
• Ability to reach, bend, stoop, push and/or pull, and frequently lift up to 35 pounds and occasionally lift/move 40 pounds.
Working Conditions (may add additional conditions specific to defined work location):
• Generally, in an indoor setting, however, may participate in outside activities and events.
• Varying schedule to include evenings, holidays, weekends, and extended hours as business dictates.
• The noise level in the work environment is usually moderate to loud.
4am to 4pm
5am to 5pm
6am to 6pm
7am to 7pm
18193